UitGaanSlapen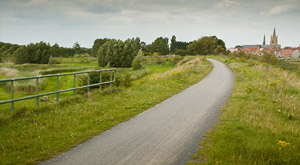 Uitgaan : 'going out' - drinks, dinner
Gaan slapen : 'going to sleep': in all tranquility
Uitslapen : 'having a good sleep': sleeping in, until noon if need be
UITgaanSLAPEN is the result of my many travel experiences: from a tent, a beach house all the way up to luxurious resorts, I want to offer my guests rooms much like the ones I'd like best.
A personal stay, in a cosy room where all your rest and privacy are respected
Room 1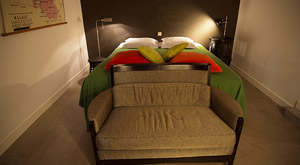 Right upon entering, you notice the tranquillity of the room. This tastefully furnished space has a very open feel to it, which is strengthened by the underfloor heating.
A flatscreen television and wireless internet are provided, as are coffee and tea. In the private bathroom, you find a shower, washstand and toilet.
Room 2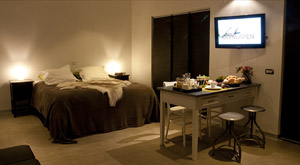 This stylish room contains all the necessary comfort, including wireless internet and a television. A private bathroom with a shower, a washstand and a toilet are also accommodated.
Thanks to the sofa, this room contains sleeping capacity for two additional people. Additionally, this room has its own, fully equipped kitchen.